It can never cease to amaze the awful things some people will do to others – so we were shocked and appalled at the news this week of a barber who shaved the word "fool" in the hair of a man with learning difficulties.
Michael Campbell, who has not formal qualifications in hairdressing, had been working at Jam Curs in Bristol for only three weeks when Michael Ricketts walked in for a £7 pound pattern cut. Without Ricketts permission, or knowledge, Campbell shaved the "fool" into the back of his head in inch high letters with a smiley face under each 'o'.
After the truly shocking incident, Michael Campbell was charged with assault. Unfortunately, Campbell escaped jail, but was given a 200 hour community order and made to wear an electronic tag for three months after being convicted for the assault charge.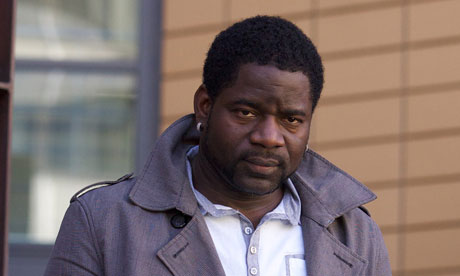 Bristol Magistrates Court heard that Campbell knew that Mr Ricketts was classed as a vulnerable adult, and that Campbell had previously worked as a support worker in a care home. Yet he still carried out the sickening and demeaning act on Mr Rickets, who excitedly and happily told friends about his new hairstyle. The haircut was soon noticed by the horrified members of his church congregation and support workers at the day centre he attends.
Prosecutor Mike Collins, read a statement in court from Mr Ricketts' brother Steve Fairweather about the trauma caused to Mr Rickett's family, including his elderly caregiver mother. "He took advantage of him due to his learning disability. It was callous, cruel and damaging to him. I have known the hairdresser for many years and trusted him. My brother was wronged in a very cruel way. He was taken advantage of in such a humiliating fashion."
Magistrate Richard Barry said: "You have been found guilty of assault on an individual known to have learning difficulties. his brother described the act as callous, cruel and damaging and we concur with that view. It was an abuse of power you had over him when he climbed into your barber's chair." Campbell was ordered to pay £775 costs and £300 to Mr Ricketts.
It's awful what wrongs some people will do when they see an opportunity and Campbell took advantage of such an opportunity in the worst way.
Shockingly, Campbell still works in the Jam On salon…
- This is Gems, Signing off!