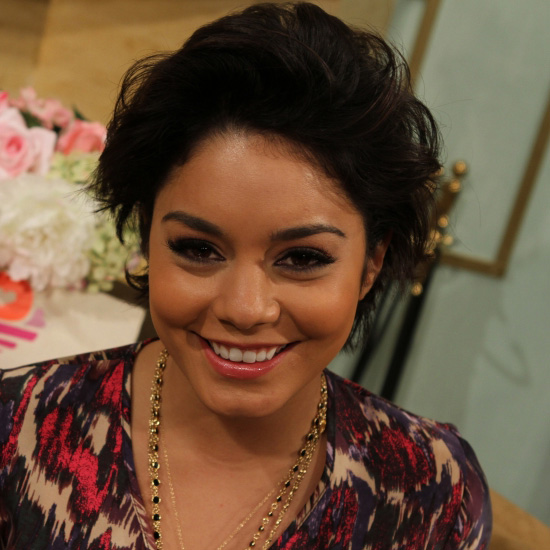 For those of you who enjoy only the cruellest of torture you are probably have seen the High School Musical movies (I know I can't believe they made three either). If you managed to survive your ordeal without violently clawing out your own eyeballs, then you will be familiar with Vanessa Hudgens. She is the sugary-sweet (so much so that she could give you diabetes) female lead in the travesty of a trilogy.
Well people you can finally ditch you insulin (NOT if you are an ACTUAL diabetic) and chomping on some serious sugar because young Vanessa has finally gone and got herself some edge. She has had her long glossy brunette locks chopped off into a super-sexy, super-short pixie crop. She showed off her new look at Neutrogena's 2nd Annual Wave for Change event where she was all smiles posing alongside Heroes star Hayden Panettiere, who also chopped her locks off earlier this year (and looks fabulous with short androgynous hair by the way).
Vanessa's locks were chopped off for her new film, Gimme Shelter, in which she plays a pregnant teenager who is turned away by her Wall Street father (Brendan Fraser) because she refuses to get an abortion. Forced to live on the streets, she struggles for survival for herself and her unborn baby. Of her new role and look Vanessa said:
"I'm so excited and proud of the work I've been doing and let me tell you, you all are going to be SHOCKED with how I look in this movie. It's crazy sauce."
You have to agree, both the young starlets look great with their cropped cuts, it has certainly made me tempted to get back to the hairdressers and get my hair cut even shorter. I have to be careful or one day I will be balder than Patrick Stewart.
This is your friendly neighbourhood hair guru signing off...until next time citizens
- Gems